A smart personal cloud
to gather all your data
Cozy Cloud offers everyone a smart digital home, Cozy that combines comfort and security for more services.
With Cozy, change the rules and become the only one that control your data.
⭐️⭐️⭐️⭐️⭐️ + 1000 reviews, + 100 000 happy users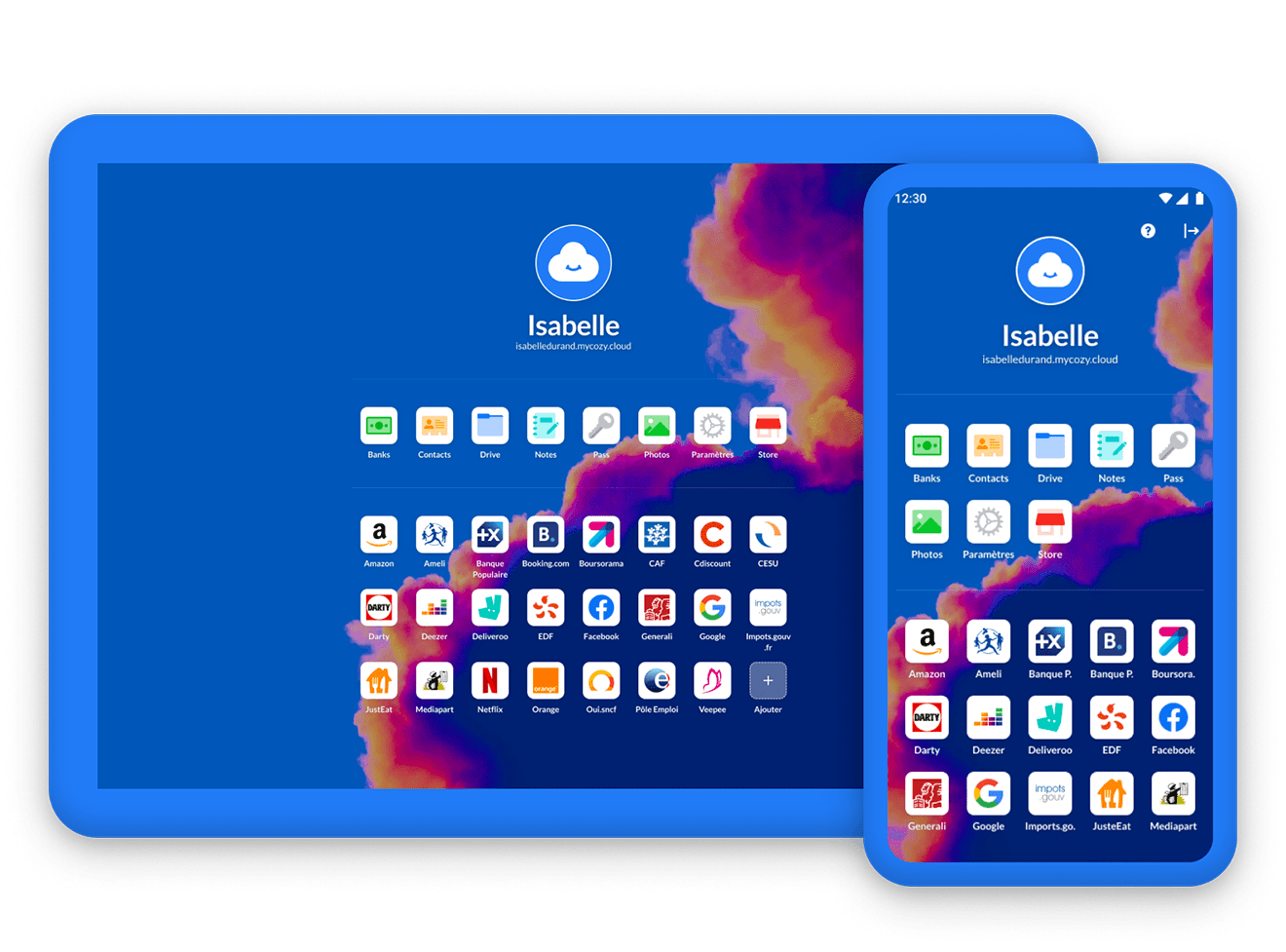 Keep all your data safe
Your privacy and the protection of your personal data guide our technological choices.
Learn more →
Hosted in France
Your data is hosted in France, at the largest European hosting company, OVH.
Learn more →
Flexible pricing for all your needs
Cozy was imagined with free storage space and paid options to increase this space.
Learn more →
Our users love Cozy and love to say it
(and they're not all IT experts)
Migrating everything from @Dropbox + @Cryptomator to @cozycloud. Wonderful product so far.
I received an notification with a negative bank account balance (...) this email from Cozy allowed me to immediately adjust my account before agios. Thank you!
I was looking for a simple and efficient platform which was not GAFA (...) This cloud will also be used to communicate with my students.
Importing my invoices is so great and easy! I like that! Because actually it's too difficult to move from website to other website
Comparable to Drive or Dropbox but even better: secure, French, privacy by design, ethical, self-hosted or not, multi-service and with a lot of promises.
Thank you again for the great work you do and especially for the charming, efficient and reactive Customer Service!
Ready? Your data is waiting for you...
Create now your smart digital home and start to take control over your personal data in less than 2 minutes!
⭐️⭐️⭐️⭐️⭐️ + 1000 reviews, + 100 000 happy users